6 Essential Steps of Motion Design
In this era, the design isn't just limited to an eye-catching visual and a compelling copy. There are probably thousands of brilliant designers out there who can create one after another piece of their art. Maybe, you can too but that's not enough if you want to sustain in the long run. You need to up your game if you want to stay ahead of the crowd.
So, how do you up your design game?
You incorporate motion into your design.
Motion creates an interaction that helps to grab your user's attention almost immediately. It doesn't end after sparking an interest. The interactive experience leaves a long-time impact on your user's mind and makes your brand memorable.
According to Visual Teaching Alliance, the information that our brain receives is 90% visual, which is processed 60,000 times faster than texts. The reason this processing is swift is that our eyes capture 36,000 visual signals per hour. These data particularly explains how your brand can stand out from the crowd through movable content.
Animoox dug deep into understanding the fundamentals of motion design. We were curious about the prerequisites, the essentials that would help an early animator strive in the industry. So, we came across a few valuable insights provided by Gabriela Schmitz, Product and Lead Designer for LottieFiles, on how to get started with the basics.
Define Your Objective
Before you incorporate motion into your design, understand your objective. Assess what you want to achieve through the motion. Is it that you wish to improve usability, enhance accessibility, or simply create engagement?
It's necessary you get the answers to these questions.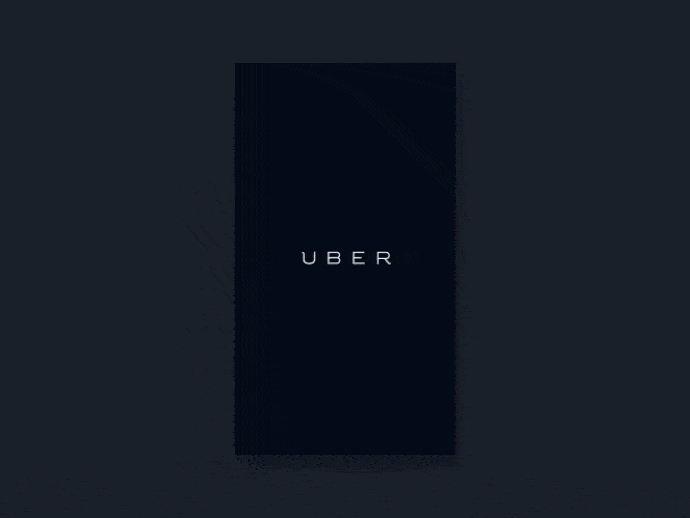 For instance, take a look at how Uber used motion design as a UI feature in their app to improve their communication with their users.
Tell A Story
Storytelling or narrative helps to put your users on a journey. The tricky part is you don't just tell a story with a voiceover, you create a narrative with your designs.
You could design characters as well. Although it's not necessary, it surely helps to make the journey easier for your users. After all, the primary aim is to provide a convenient experience for your users, not a complicated one.
During our research, we stumbled across a very thoughtful video by Google Design, where Alex Cook, UX Director for Google Lens & Smartphone AR, provides a rundown on how narrative can help in convey design problems and solutions in a much effective way. Although the video is nearly one hour long, it's worth the watch.
Perfect Timing
To catch your user's attention, timing is the most essential. If you are too slow, you run the risk of losing your user's interest. If you are too fast, your users miss out on something you wanted to show to them. If there isn't the right timing then there's not a point.
Gabriela suggests bearing in mind the timing of the motion. She says 500ms is advisable for large and complicated animations. On the other hand, when it comes to hover, fading, or scaling effects, 200ms is recommended.
The trick is to treat the animation like an object you'd communicate with rather than screening a film, which moves at its own pace.
Apply Ease & Smoothen The Motion
By applying ease, motion designs will be much smoother and more interactive. This provides a natural feel to your animations rather than making it appear as something robotic or mechanical.
We're way past that age when objects or visuals remain motionless in all their glorious designs. It simply doesn't work anymore. We want more actions, more motions, more interactions to keep it alive. And ease is the little contribution that makes a huge difference in our animation.
To help you get more ideas on ease, here's a fun video by Tongal that demonstrates ease-in and ease-out with the use of Lego animations.
Refine The Movement
It's always recommended to go through your work over and over again. Perhaps, there is something that appears too crowded in your animation. You may want to fix the changes immediately. Because if you're feeling something is not right then there is a greater chance your users may feel there is something wrong. You don't want that to happen.
When it comes to design, minimalism is the key.
The simpler your craft is, the more impact it's going to have.
Give Your Work Some Spotlight
Something that Gabriel strictly mentions and what Animoox wholeheartedly believes is not shying away from sharing your work with the world. Let it have a glimpse into your wonderful motion designs. In that manner, you will have a chance to grow and further craft your motion designing skills.
This digital-centric period is ever-changing and very, very impatient. Texts and traditional designs are gradually becoming another fish in the ocean. But with motion design, your brand could just be the powerful shark everyone should look out for.